Rothkomatic
An homage to Mark Rothko for the iPad®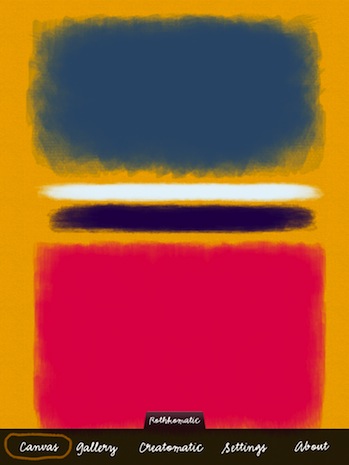 Screenshots



Create and Share
digital paintings in the style of 20th century modernist painter Mark Rothko.

Free!
Paint
Drag you finger across the canvas to draw color blocks and watch Rothkomatic apply the paint.
Save
Save your paintings to the Gallery.
Share
Share you paintings on Facebook, email them, or save in a photo album
Watch
Watch the Creatomatic generate an infinite slide show of never-repeating Rothko-style paintings.